Car and Driver has released its annual 10 Best Cars list, with General Motors making a strong showing with three cars. Other domestic car makers are dropping off of the list for 2008.
The winners will be featured in the January 2008 issue of Car and Driver, which will be on newsstands December 4, 2007.
The following are the 2008 "10Best" winners (in alphabetical order), followed by the number of times each model has made the list: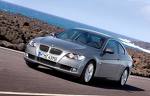 BMW 3-Series (17)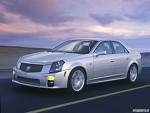 Cadillac CTS (1)


Chevrolet Corvette (14)


Chevrolet Malibu (1)


Honda Accord (22)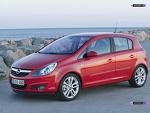 Honda Fit (2)


Mazda MX-5 (9)


Mazdaspeed 3 (2)


Porsche Boxster/Cayman (9)


Volkswagen GTI (3)*
*Award is for GTI model only
Eight of the vehicles on the list were on the list last year. Three General Motors models made the list for 2008, making General Motors the only American manufacturer to make the 10Best list this year. Two of the three models, the Chevrolet Malibu and the Cadillac CTS, are new to the 10Best list.
The upgraded Corvette appears again on the list for the 17th time.
Although Chrysler and Infiniti did not return to the list this year, many familiar nameplates retained their place on the list. The BMW 3-Series, Chevrolet Corvette, Honda Fit, Mazda MX-5, Mazdaspeed, Porsche Boxster and Volkswagen GTI all are making repeat appearances.
The Honda Accord was again on the list for the record 22nd time, but with a brand new Accord that is completely different than last year's model. Following the Accord, the BMW 3-Series and the Chevrolet Corvette are the next most frequent winners of 10Best honors with 17 and 14 appearances, respectively.
During the 26-year history of the 10Best awards, imports have accounted for more than 50 percent of the winners. From 2005 – 2006 domestics accounted for 4 and 3 of the spots respectively, but in 2007, new introductions by Honda and Mazda pushed imports to again take eight of the 10 awards. This year, General Motors alone takes three out of the 10 awards.
12 Car and Driver editors picked the winners by rating them on a scale of 1 to 100 with a focus on functional performance, driving satisfaction and value. Vehicles considered for the award must be available in the U.S. by January 2008 and must be priced below the cap of $70,000, or 2.5 times the average transaction price as of summer 2007. In addition, manufacturers must provide a vehicle for testing by Car and Driver staff.