Jeep® has partnered with the Jalen Rose Leadership Academy (JRLA), an open enrollment public charter high school in Detroit, to develop a multi phased development program to expose students to programs and events designed to enrich and develop their educational path.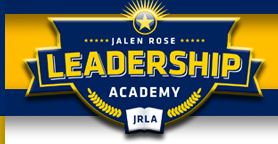 Elements of the partnership include a mentoring program between Jeep brand employees and students, field trips to several Chrysler Group facilities, including the Jefferson North Assembly Plant and the Jeep Design Studio, development of a marketing project and sponsorship of the academy's boys' and girls' basketball teams.
The program kicked off in February and will continue for the next seven months. The Jeep brand also will award $100,000 in college scholarships to the first graduating class of the academy.
Focusing on educational empowerment and the development of leadership skills, Jeep brand employees will partner with select students from the school to participate in a seven-month long mentorship program. Each session will focus on personal improvement skills such as goal setting and career planning.
Participating students also will embark on a series of educational excursions that will include a trip to the Chrysler Group's Jefferson North Assembly Plant in Detroit and a trip to the company's World Headquarters in Auburn Hills, Mich., where the students will visit the Jeep Design Studio and meet the designers.
Select academy students will participate in a marketing competition where they will be given an assignment to compete amongst each other and win an all-expense paid trip for a family of four to a USA Basketball exhibition game in Washington, D.C.
The Jeep brand will also sponsor the school's boys' and girls' basketball team. The sponsorship will provide funding to support their team fees, uniforms and equipment.